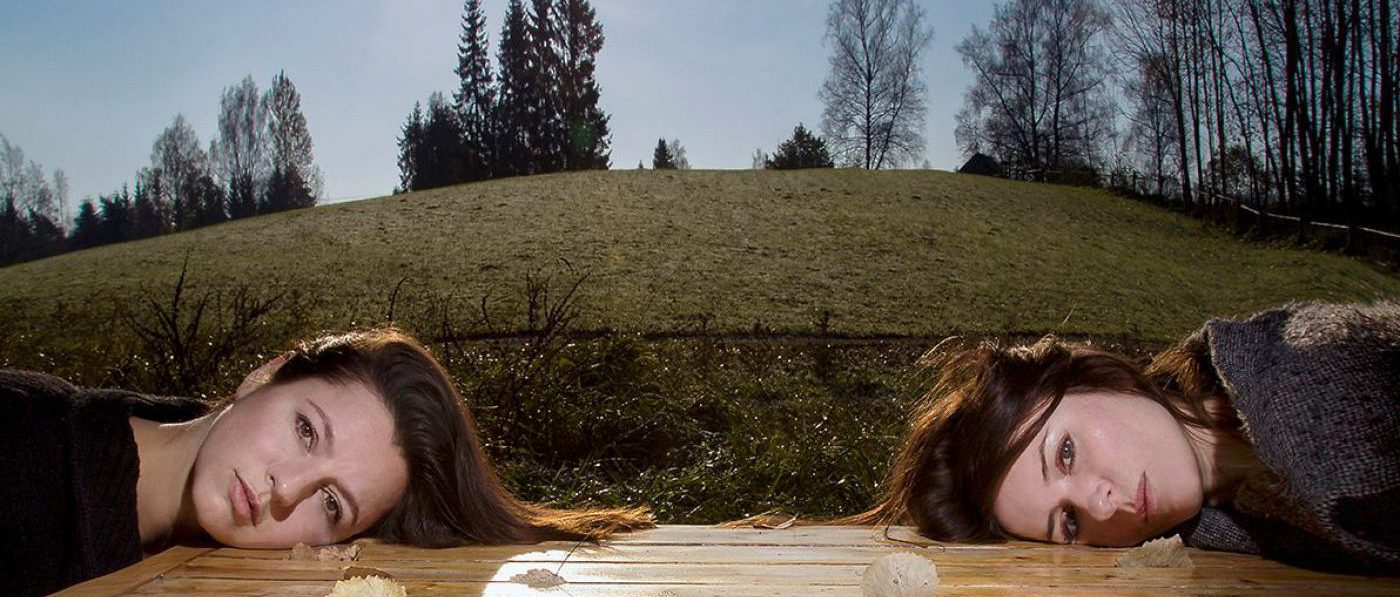 Grupp/artist
Kira Skov / Maria Faust
Titel
In The Beginning

Skivbolag / Distro
Stunt Records
Genre
Sakral KammarJazz
Format
CD
Utgivningsår
2017
Product Code:
STUCD 17012
The "Band":
Kira Skov – lead vocals, songs, and lyrics
Maria Faust – alto saxophone, songs, & arrangements
Tobias Wiklund – trumpet
Meelis Vind – bass clarinet
Ned Ferm – tenor saxophone & backing vocals
Nicolai Munch-Hansen (✞ r.i.p.) – bass & backing vocals
Sebastian Rochford – drums & percussion
The Choir
Silja Uhs
Marie Roos
Annely Leinberg
Raul Mikson
Meelis Hainsoo
Joosep Sang

Recorded by Mark Howard, assisted by Anton Stvolov
Mixed by Paul Corkett
Mastered by Morten Bue
Virtual Reality documentary by Mikkel Keldorf (Khora)
Film footage by Tine Reingaard
Press photos by Asger Mortensen
Cover photos by Toomas Voolkman

Låtlista

1. Blessed Are the Woman [4:55]
2. Song for Maria [4:11]
3. Poetry Is Free [4:34]
4. One [6:18]
5. Harvest Brides [5:19]
6. In the Beginning [3:31]
7. Everything That Was and Could Have Been [5:29]
8. Let the Lifting up of My Hands Be an Evening Sacrifice [5:43]
9. My Heart Is an Old Man [2:54]


Stor Sakral Jazz att minnas...

Det första minnet jag har av Kira Skov är från danska radiokanalen 24syv där hon i programmet Monogram framför bl a en cover på Bob Dylans Ballad Of A Thin Man, vilket senare utkom på vinyl som nr 11 i Monogram-serien. Framförandet ock rösten etsade sig fast i hörselgångarna direkt. Kiras version är helt magisk ock något helt annat än det Dylan framför på At Budokan-plattan.
Denna magi finns fortfarande kvar när Kira nu tillsammans med Maria Faust släpper In the Beginning - 1 CD i 1 liten bok. In the Beginning är inspelad i en övergiven ortodox kyrka i utvandrarbygderna djupt inne i de södra delarna av Estland mot gränsen till Ryssland & Litauen. Lokal Estländsk vokalsextett anlitades för att än en gång finna den rätta känslan bland kyrkrummets väggar ock återuppliva skatterna i den sedan länge glömda estniska folkloren. Resten av bandet har alla en Estland - Köpenhamn-koppling med 1 Skotskt undantag. Från de stora skogarna i Canada kom även inspelningslegenden Mark Howard, vilken gjort till sitt signum att spela in på de mest otillgängliga platser artister som Daniel Lanois, Neil Young, ovan nämnde Bob Dylan m fl kan tänkas finna inspirerande...
Det, till största delen av Skov ock / eller Faust, nyskrivna materialet har en doft av fornstora dar. In the Beginning är sakral kammarjazz som ibland blir meditativt mässande. Stundtals stökar det till sej ock blir lätt huvudvärksjazzigt, men de mesta av spåren borde enligt min mening ingå i nästa version av 1 samnordisk sångbok...
Kolla in mer på KiraMariaInTheBeginning.com
Lennarrrt "Mr Z" Olausson
www.ib2.se
Review.Lennarrrt.xyz
~
Join Generation XYZ
@
gen.xyz
Photo:
Toomas Volkmann


"Memory bears witness to song. Song transforms memory. In an old deserted Church in Estonia, close to the Latvian and Russian border, Kira Skov and Maria Faust begin a journey back in time even as the future unfolds. Music is heard in present tense. When recorded, it becomes a continuum, linking fore and aft, the hindsight of prophecy. Within these empty church walls, Kira and Maria find their "lost songs of an abandoned land." They listen to voices called forth from the earth, folk-tales and harmonies on the verge of extinction, chantings long- forgotten and now re-imagined. They allow the land to speak to them, to tell its secrets, its confessions, its travails and triumphs. This is what we do when we remember who we are; an imprint for the future, so that those to come will know us, and our tales, the human soul one note at a time."
~ Lenny Kaye


Bonus: Listen 2 the PodCast B:sides ~ a Thin Man (with Elvis15) @ MixCloud