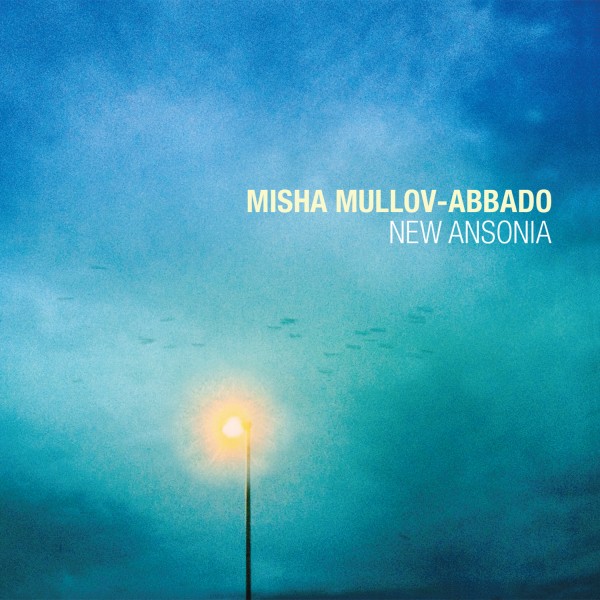 Grupp/artist
Misha Mullov-Abbado
Titel
New Ansonia

Skivbolag / Distro
Edition Records
Genre
KammarJazz / LondonJazz
Format
CD
Utgivningsår
2015
Product Code:
EDN1062
The "Band":
MISHA MULLOV-ABBADO double bass
MATTHEW HERD alto saxophone
TOM GREEN trombone
JACOB COLLIER piano
SCOTT CHAPMAN drums

Additional:
JAMES DAVISON trumpet and flugelhorn (tracks 3 and 4)
NICK GOODWIN electric guitar (tracks 4 and 5)
VIKTORIA MULLOVA violin (track 7)
MATTHEW BARLEY cello (track 7)
Låtlista

01. Circle Song 7.07
02. Lock, Stock & Shuffle 7.22
03. Real Eyes Realise Real Lies 7.56
04. New Ansonia 7.52
05. Satan, Oscillate My Metallic Sonatas 8.18
06. Ode To King Michael 4.30
07. Heal Me On This Cloudy Day 5.06
08. September 8.47
09. Just Another Love Song 10.44
LondonJazz
På Royal Academy of Music samlade bassisten Misha Mullov-Abbado sin kvintett bestående av Matthew Herd (saxofon), Tom Green (trombon), Scott Chapman (trummor) ock youtube-fenomenent Jacob Collier på piano.
Debutalbumet, kallat New Ansonia, släpps på Dave Stapletons Edition Records, som seglat upp som ett mycket intressant skivbolag, väl värt att hålla ett öga på...
På New Ansonia återfinner vi bl a Satan (!) som då ock då rufsar till ljudbilden halvägs in på skivan. Mot slutet av skivan släpper Misha Mullov-Abbado loss ordentligt på basen på September, för att sedan visa den lågmälda sidan på längsta ock sista spåret Just Another Love Song, som då ock då får mej att tänka på Avishai Cohen.
Det är en skönt svängig mix av mängder av kulturer & genrer.
Det är gammeljazz i modern tappning.
Det är snygg Kammar Jazz.
Det är Jazz från London som ger mej samma feeling som Ronnie Scotts musik.
Det är kort ock gott LondonJazz av högsta klass.



Kolla in mer på mishamullovabbado.com
Lennarrrt "Mr Z" Olausson
www.ib2.se